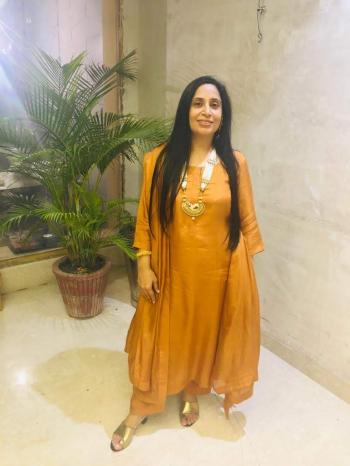 Shikha Verma
Design Graduate (Eng. Hons.)
NLP Practitioner
18 Years Experience
Key Areas – Interior Designer, Research & Innovation, Operations
"Energy, clarity and simplicity" what defines you the most

Completed over 2 lac sq.feet across residential and commercial project spectrum. Seasoned with 18 years of masterful conceptual planning and execution has created her edge in the trade amongst clients and fellow fraternity. Two key area where Design Atellier is winning every corner in the market under the dynamic & creative leadership of Shikha Verma is, one the sense of Design elements and taste of client matching with total functionality and second, constantly working on new and fresh ideas to exceed the expectation of client.
An eye for minute details with such skillfulness & enthusiasm creates connect with the client that they are working on multiple projects and on many platforms. Her vision and planning have always hit the ground running fast and her wonderful team has succeeded their productivity because of it. Her understanding to the neuro world makes the conversation with her a pleasant trip to unfold put many curiosities to rest whether it is Interior Designing, Research & Innovation operations on life.

On the client satisfaction + happiness at the end of all projects is her reward.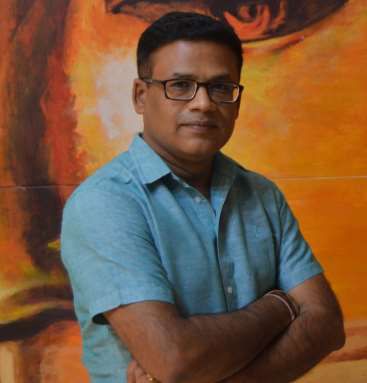 Automobile Engg.
16 Years Experience
Key Areas -Design Consultant, Executions, Procurement

No team can win or achieve remarkable success until and unless backed by some most efficient hard working, highly skilled and focused people. An automobile graduate with a 20 year experience of service and hospitality industry he began contributing to the Design Atellier since 2009. He is commuting year round shine and rain developing spaces pan India as he has great passion to meet deadlines with highest standards of finishing. He is Founder of Genset Solutions, providing Genset rental and sale services to more than 20 MNCs pan India, is co founder of Nature Nest Eco Resort Shimla, along with managing of diverse portfolio of quality, finishing, site scheduling and meeting deadlines for Design Atellier. He loves to spare dedicated time to plant and maintain trees wherever possible. He ensures to maintain his charm and calm while maintaining his portfolio that has made a long loyal clientele for him.